Mcdermott Baxter was established in 2008. Our light art work explores the intersection of light, shadow architecture, interior design and the urban landscape. Mcdermott Baxter have completed projects all around the world in Germany, Norway, Seattle, Japan, Hong Kong and New Zealand. Our light art work has been published in lighting magazines internationally.
'Good Lighting Design is Aesthetic'
Our background in art, architectural lighting design and Industrial design this allows us to provide creative solutions that create spectacle, mood & atmospheric spaces. 
'Good Lighting Design is Innovative' 
Lighting is a very subtle and complex. The modern city has established a new rhetoric of urban space in which lighting for productivity and security has been challenged by lighting for spectacle and mood. Good lighting design allows people to unwind, contemplate & enjoy each others company in a relaxing space. 
Much of urban lighting has a functional dimension. 
'

Good Lighting Design Makes a Space understandable'
However, there is a history of lighting cities for celebration & pleasure where the relationship between the utilitarian & the sensual is more fluid. 
We seek out unusual, dark sites for our work, we are inspired by shadowy places untouched by light & full of mystery and romance.
'Stop, Collaborate & Listen'
To achieve innovative spaces, you must have good collaboration within a multi discipline teams involving the developer, the designer and the architect. Together collaboration can achieve radical possibilities with lighting design through integration & creating  a human centric experiences early in the design process.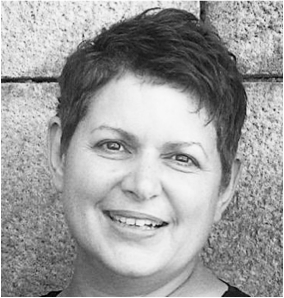 Ruth has a background in industrial design and is an experienced practitioner and educator in the field. She is currently completing a PHD in design with a focus on LEDs at the University of Technology, Sydney. She is also Design co-coordinator at UNSW Global Foundation Studies.
Ruth has two works in the permanent collection of the Powerhouse Museum. Her artistic practice has now moved into site specific lighting installations from interior lighting design. Ruth has exhibited in Salone del Mobile representing Australia five times. Her lighting design has been looked at by FLOS Italy twice to be put into manufactured.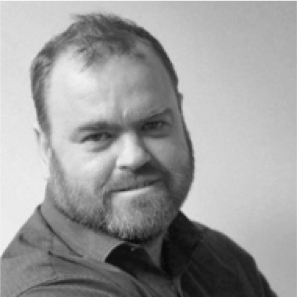 Ben is a the architectural lighting designer of the partnership. Ben's experience and passion for lighting explores new ideas and creating unique lighting opportunities within spaces. He is also a contributing writer for Illumni magazine. 
Ben has a Master's of Science (Illumination Design) from the University of Sydney, a Masters of Industrial Design and Bachelor degree in Fine Arts from the University of New South Wales. Ben lectures into the Industrial Design program at the University of Technology. Ben has been working in the lighting industry since 2009, he is a member of the IESANZ and has served on juries of the Illuminating Engineers Society Lighting Design Awards program.