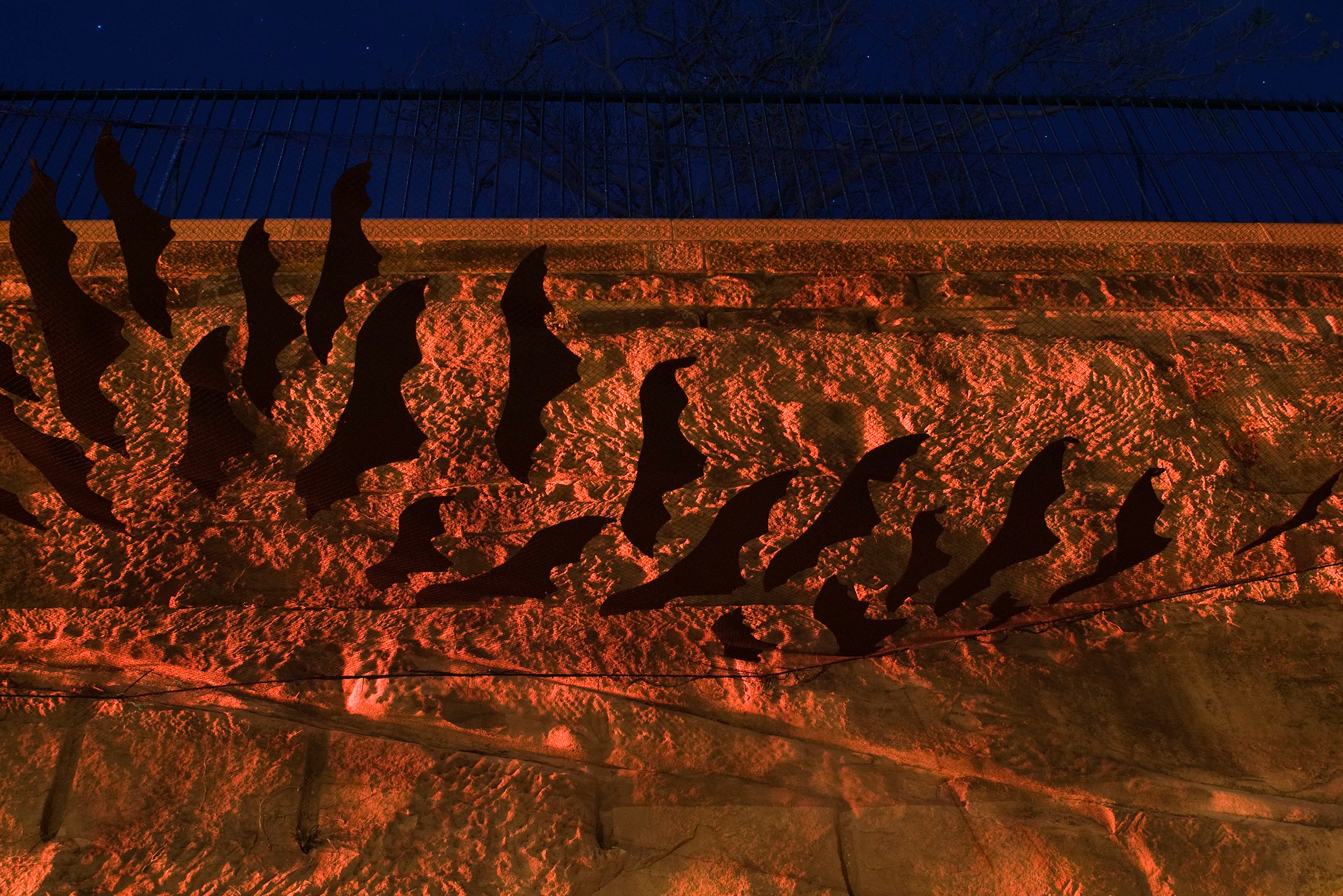 Smart light light walk, VIVID 2009. Collaboration with HASSELL Architecture & Trent Middleton.
At dusk the City of Sydney's Fruit bats create a cloud of black winged creatures as they migrate across the city; they are the last indigenous creatures left in the heart of the CBD. ''A cloud of bats'' evokes the memories of bat migration that has existed in areas of Australia for thousands of years, while the sandstone at Argyle street reminds us of our colonial past and the amazing natural landscape that confronted early settlers.  
​​​​​​​
Materials: neoprene & net. Size: 40m x 2m.